*
*
*
*
NEWSPAPER ARTICLES
In his most recent creative surge, Bobby made a full size sculpture of someone he respects a lot! Former Attorney General Janet Reno!





Scooter the Clown can bring cheer into any situation! Here Scooter makes a hospital visit - bringing happiness and adding a much needed smile. Let Scooter put a smile on your face today!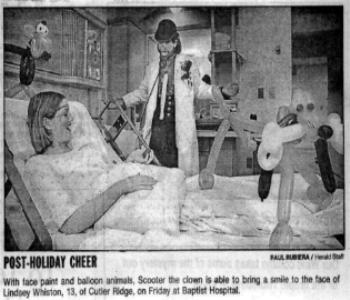 Here is Scooter the Clown entertaining children at a special Holiday Celebration for the Rotoray Club in December of 2000.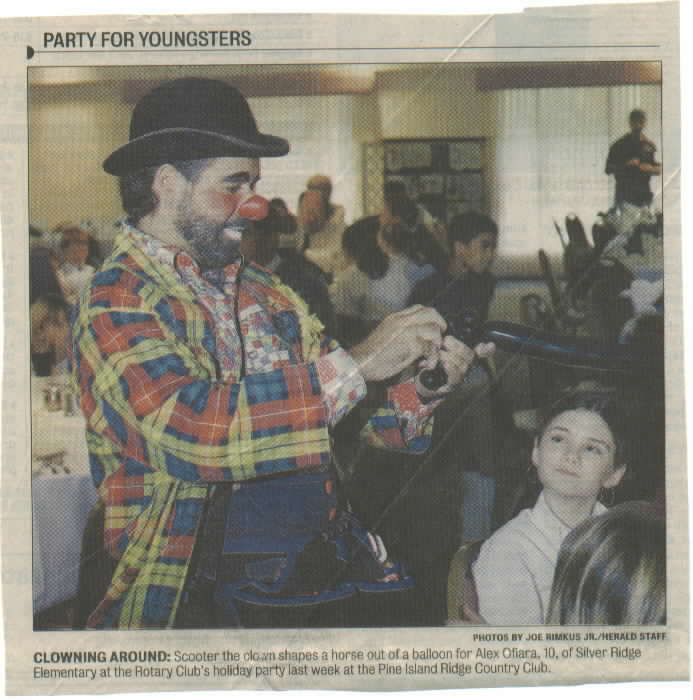 (click here to read full article)
Balloon Artist Extraordinaire!! Give Bobby a handfull of balloons and prepare yourself for an incredible sight. In just a few minutes you will watch him transform them into unbelievable works of art!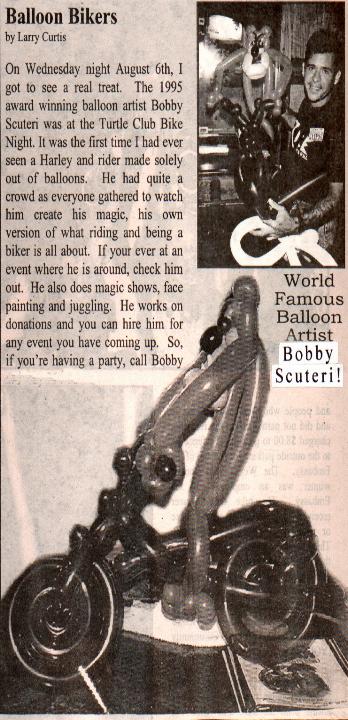 His balloon artistry has won him many awards at high competitions. This stunning motorcycle made entirely from balloons amazed a bike club in St. Petersburg, Florida - why not let him amaze everyone at your next event?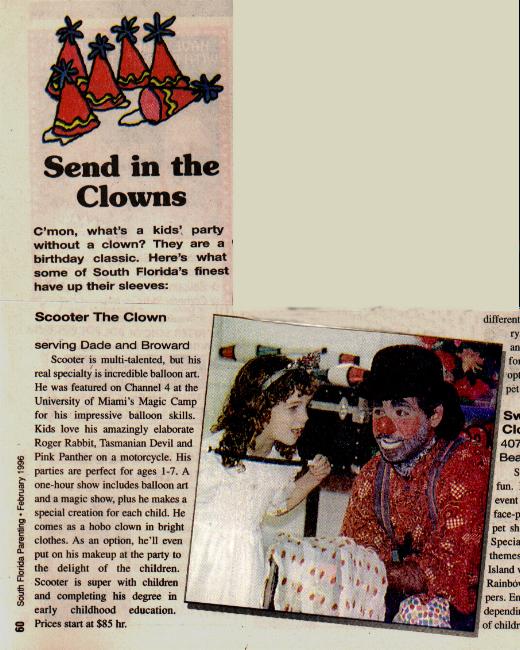 Children of all ages will be thrilled with the exciting entertainment that Scooter provides! Be sure to include his face-painting performance in your plans. He will turn any party or event into the most memorable celebration ever!

-->
---
Contact me now!